Single Eye to Single Eye
Posted by flyingbk on 10/04/2016
The date: July 24. I visited a church in Bergen County the week before, and I really liked it. So the plan was to go back to that church, but this time I would check out the afternoon service. As is my daily habit, I'm at Starbucks in Fort Lee, New Jersey that morning. I spend time sipping my tall dark roast while doing my daily devotion and reading up on Christian blogs. (Fine, and also perusing Twitter for the latest sports news and musings. Alas, that's my weakness.)
At precisely 11:30am, in between sips, this thought grips me: "I need to go to church… NOW." A couple weeks ago, after much rumination, I have concluded that this apprehended apprehension originated from God. I immediately begin googling "12pm Sunday services NYC" and "12pm Sunday services NJ" and "12pm Sunday services bergen county." I don't have much luck. Many churches either meet at 11 or 11:30am (too late), and there are a few that have 12:30pm services. That's not good enough. I need to go to church NOW.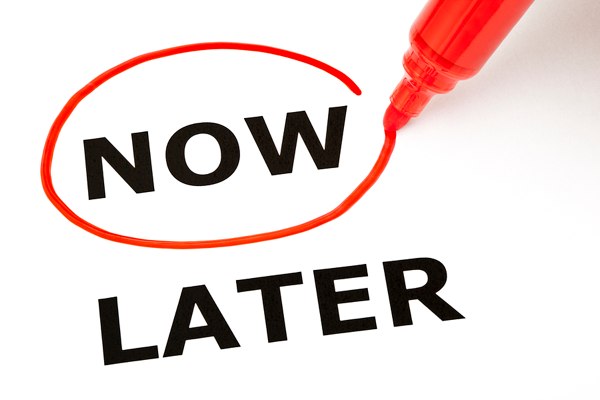 But then I remember. A couple weeks before, I was taking a walk at Garden State Plaza and ran into a colleague, Pastor Sam An. We both used to be youth pastors at neighboring churches in Bergen County. I knew that he was now pastoring at a church in NYC. As his little girl pulled him away from me, he told me to come check it out sometime, and that service was at… noon. Thus, after a fruitless Google search, I called to mind our very brief conversation. I checked out the church's website, and sure enough, service is at 12pm. I make a beeline for my car and cross over the George Washington Bridge as quickly as possible. By God's grace, I'm able to find a parking spot only a block from the church with relative ease. As I shared last week, it usually takes much longer to find said spot.
I get there on time, and I just loved the worship service. The time of singing is a blessing, and Pastor Sam's message is right on point. (If you're looking for a church in the NYC area, come check it out!) Pastor John Piper has written about how pastors ought to be preacher-poets: When one preaches, it should be clear to the listener that he has thought deeply about his topic. Becoming a preacher-poet is one of my aspirations (I've got a long way to go), and I believe Pastor Sam possesses that quality.
I am so thankful that I found a new church so quickly. Like I wrote above, I do believe it was a God thing. I've now gotten plugged into a small group which I'm enjoying very much, and I look forward to helping out in various ways.
******
Fast forward to this past Sunday. Right before service begins, the media team plays opening snippets of two songs to help us prepare for worship. The first song is one I loved when I was in college: "Only You" by David Crowder Band. The second song is one I LOVED when I was in high school and college: "Worlds Apart" by Jars of Clay. Yup, this is the right church for me.
I loved Jars of Clay's first album so much that I gave an oral presentation about the band and a few songs (I featured "Liquid," "Art in Me," and of course, "Flood" ) in my 12th grade Humanities class. I could write separate entries about how various songs on that one album have impacted my life. But, back to "Worlds Apart."
My freshman year at Columbia, there was a Christian coffeehouse taking place in the basement of St. Paul's Chapel. I loved this song so much, and also felt it fell nicely within my vocal range. I decided to perform it at the coffeehouse (with help from a friend on guitar). The words of this song fit so perfectly into one dimension of the gospel (I especially treasure the never-ending bridge), and come to think of it, also go really well with this blog's tagline. Here's the opening snippet that played two days ago at my church:
I am the only one to blame for this
Somehow it all ends up the same
Soaring on the wings of selfish pride
I flew too high and like Icarus I collide
With a world I try so hard to leave behind
To rid myself of all but love
To give and die
I had a moment of reflection when I heard this song on Sunday. I thought back to that night I sang at St. Paul's. I believe there was this purity of motive when I offered to sing; sure, it was a performance and I tried to hit every note aptly, and I wanted others to enjoy and be blessed. But I was truly singing as an offering of worship to my God.
There's much that rushes to my mind when I think of my college days. The good times hanging out late with friends at Tom's Diner. The excitement for each new slate of classes, only to be followed by lack of attending those classes. The embarrassing mistakes I made with girls. But one thing that I also recall is this purity of heart: A true desire to love God and glorify Him, and not worry about what others thought. A passion to develop a deeper relationship with Jesus Christ. There were even moments when I led ministry meetings in college where I would say something like "And this should be our goal… yes, God." And I would pause for a split second, slightly chagrined, because I said it like I was praying to God and not necessarily speaking to the group. But those moments represented well the closeness I felt to God.

It was a "single eye to single eye" focus. I knew God's single eye was upon me, and it's an eye filled with pleasure and delight:
The Lord your God is with you,
    the Mighty Warrior who saves.
He will take great delight in you;
    in his love he will no longer rebuke you,
    but will rejoice over you with singing.
-Zephaniah 3:17 (NIV)
And in return, with gratitude, my single eye was upon Him. Sure, there were ever distractions. But they easily paled in comparison to this single eye.
But now, 20 years later from the night of the coffeehouse? I'm not so sure. I still know rationally and experientially God's single eye, but distractions are greater than ever. And even worse, that purity of heart has been marred by desires for things that really don't matter in the light of eternity, and the need to look good in front of others.
As I reflected just as worship began this past Sunday, my prayer became this: God, restore that single eye to single eye relationship we had. Amen. As God begins to answer my prayer, I can always fall back on the grace so poignantly stated in the third verse of "Worlds Apart":
All said and done I stand alone
Amongst the remains of life I should not own
It takes all I am to believe
In the mercy that covers me
Amen.
2 Responses to "Single Eye to Single Eye"
10/11/2016 at 1:01 pm

[…] together (also giving me time to practice my writing in this blog) and I've found the right church community for me. Thinking on such things only fills me with more joy because I know this psalm is telling me that […]

10/24/2016 at 12:54 pm

[…] church I've joined features quite the young demographic. I'm usually surrounded by people at least 10 years […]